4 tags
TCAF 2013
sumafu: Overall this TCAF was full of me feeling overwhelmed and excited at the same time. WHAT IS THIS FEELING???? UWAOO TCAF is over. It was a lot of fun and amazing. Got to see so many new and cool people :). Thank you to everyone who came out to the show to check out all the comics! I like that TCAF brings out a really diverse crowd of folks, and everyone can find something that suits...
Junot Diaz on Men Who Write About Women
The Atlantic: It sounds like you're saying that literary "talent" doesn't inoculate a writer—especially a male writer—from making gross, false misjudgments about gender. You'd think being a great writer would give you empathy and the ability to understand people who are unlike you—whether we're talking about gender or another category. But that doesn't seem to be the case.
Junot Diaz: I think that unless you are actively, consciously working against the gravitational pull of the culture, you will predictably, thematically, create these sort of fucked-up representations. Without fail. The only way not to do them is to admit to yourself [that] you're fucked up, admit to yourself that you're not good at this shit, and to be conscious in the way that you create these characters. It's so funny what people call inspiration. I have so many young writers who're like, "Well I was inspired. This was my story." And I'm like, "OK. Sir, your inspiration for your stories is like every other male's inspiration for their stories: that the female is only in there to provide sexual service." There comes a time when this mythical inspiration is exposed for doing exactly what it's truthfully doing: to underscore and reinforce cultural structures, or I'd say, cultural asymmetry.
6 tags
3 tags
3 tags
2 tags
3 tags
Watch
benignkingdom: Welcome to Spring 2013 featuring Emily Carroll, Gigi D.G., Tyson Hesse, and Phil McAndrew! The Kickstarter for the latest art collection is live!
1 tag
3 tags
5 tags
Watch
We posted a (goofy) 2nd video over at the Kickstarter. Less than 24 hours to go if you're interested in preordering Johnny Wander Vol. 3: Ballad of Laundry Cat! And if you're already in, thanks so much! 
4 tags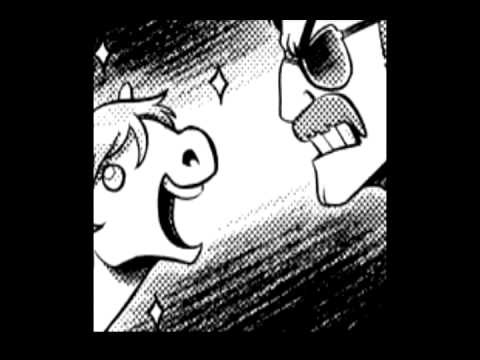 the-mak-attack asked: Hiya! Long time fan! My question is: is there anything else besides Johnny Wander you and ms. Ota work on? I'd love to see more of your work!
zombi02 asked: When will Buzz! be coming out? And aw man, you know Tessa Stone! :D Thats exciting!
sillymelonhead asked: Did Yuko do one of the covers for the latest Marceline and the Scream Queens? Some places say she did it and others say it was Shelli Palone.
anniestoll asked: What is your opinion on having an online design portfolio?
pixelmeat asked: Tell the story of hat origin.
darrylayo asked: I forgot if I asked you, did you read the Hunger Games series and/or what did you think of it? I'm almost done with it, and it seems like something you'd be into?!
1 tag
YOMYOMF Guest Blog Post
In many respects represents my own experience.  suitwithsneakers: I put on my long-form writing hat and wrote a guest blog post for You Offend Me You Offend My Family.  YOMYOMF is sort of an Asian culture blog that does its best to not be a typical Asian culture blog run by a group of really awesome people, including Fast Five director Justin Lin.  Anyway, I'm really proud of it, and you...